With summers gearing up in full force, an efficient air conditioning system is an essential aspect with your residential and commercial properties. With the work from home routine and running errands for your family, you would need a good working air conditioner that promotes a comfortable environment for your home and office space.
No matter which air con your purchase, it is necessary to maintain it with timely service schedules. Irrespective of the modern features, premium quality or costly systems, they will work well only if a regular routine clean is carried out by an experienced air-con professional.
Cooling systems need special care and concern. The warm months could damage your appliance with consistent operational use. With regular maintenance, the ability to provide good cooling will not be affected. The most crucial part of every AC unit is the condenser coil. To keep the coil clean at all times is extremely important for a flowing performance with nothing to hamper.
If the coil is not cleaned consistently, it has the ability to damage other parts of the system.
Therefore, it is always better to spend little time and money before you come across any situation that is beyond repair. Be it ducted or a split system, you should schedule the servicing at least once in 3 months if not using that often.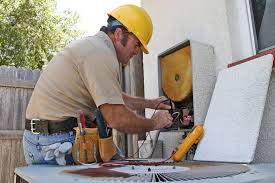 During summers when the usage increases, once a month is highly essential
For the unit to work at its optimum quality level, you cannot ignore the routine services as this might result in a complete system breakdown. So when you need the AC unit to work on the hottest day of the year, it begins to give extreme problems and your decision to get one will simply turn into a dissonance.
Improved air quality
Your AC unit is mainly used during a certain part of the year and it is highly possible that while it is non-operational, there may be debris and dirt settled on the inside parts and filters. If this is not cleaned and you happen to turn the power on, the dust will accumulate with the flowing air through the passage vents that will result in degraded air quality.
Perhaps, with a routine cleaning schedule, the air-con specialist with sterilizing the system completely so that only clean and cool air is spread across evenly within your home.
The uncleaned air is a cause for many respiratory issues among the old and young children hence precautions should be taken with utmost care.
Especially, if any family member is suffering from asthma or skin allergies, the unclean air through the vents will result in an increased condition.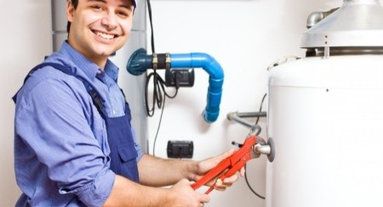 Longer Operational Life
An expensive and huge appliance as an air-conditioner, routine service will extend your unit's operational efficiency and shelf life. It is no doubt that each machine comes with a set of limited years of operational use but the right attention and care by a professional will make it easily last for a good 10 years. Moreover, the cooling effect does not deteriorate either and each time you power up, it provides a great comfortable environment.
Always remember that even if one part of the AC unit is faulty, it could eventually damage the other parts and result in a system breakdown. Therefore, regular maintenance can lead to less stress of the internal components and increase the systems overall productivity.
Air conditioner service Perth and other areas of Australia need a professional and experienced approach for both commercial and residential properties. An expert technician is highly advised to be consulted for all types of air conditioning units.